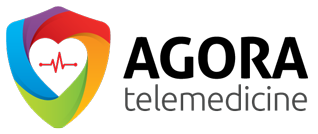 Your New Health Benefit
Give back to your employees with a great benefit, at an incredible price
Affordable,
Quality Health Benefit
The cost of health insurance has skyrocketed and is out of reach for many companies. While AGORA Telemedicine is NOT insurance, it provides a powerful health benefit that allows access to a doctor when your employees and their families need it. Give your employees a benefit they'll love, at less that $25 a member.
On the job, at home, or on the road; no matter where they are, your team is working hard. Give back to your team and provide them a health benefit that they and their families will use. With 24/7 access to a doctor, virtual counseling, and more, your employees will love AGORA Telemedicine.
Average Cost of Employer Paid Healthcare
Employers Provide Telemedicine as a Benefit
Average Days Off for Doctor Visit Per Year
Employees say Benefits Encourage Them to Stay
Talking to a doctor shouldn't be difficult or time-consuming. With AGORA Telemedicine your employees can conveniently connect using any phone, tablet, or computer in three easy steps.
Small Groups
Secure Electronic Health Record

Access in English and Spanish

Access for the Whole Family
Large Groups
Secure Electronic Health Record

Access in English and Spanish

Access for the Whole Family
Premium Groups
Secure Electronic Health Record

Access in English and Spanish

Access for the Whole Family
Learn More About How We Help
Find out about our unique features and how we help your employees