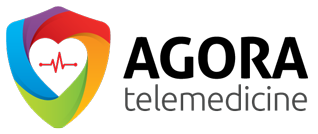 Group Pricing
Provide Healthcare Benefits at a Great Price
Small Groups
Secure Electronic Health Record

Access in English and Spanish

Access for the Whole Family
Large Groups
Secure Electronic Health Record

Access in English and Spanish

Access for the Whole Family
Premium Groups
Secure Electronic Health Record

Access in English and Spanish

Access for the Whole Family
The cost of health insurance has skyrocketed and is out of reach for many companies. While AGORA Telemedicine is NOT insurance, it provides a powerful health benefit that allows access to a doctor when your employees need it. Give your employees a benefit they'll love.
One low monthly price provides access to a doctor for your employees and their families. Your staff will have access to a doctor with no co-pays and no deductibles. Group billing will save you and your employees money.
Good workers and employees are hard to find. Give them a medical benefit that shows your appreciation for their hard work and commitment. Create loyalty by showing you care for your employees and their family's health needs.
Learn more about how we help
Find out about are unique features and how we help your employees
We can provide list billing for an employer-paid group or an employer that offers it as a voluntary benefit through payroll deduction. We will invoice you each month with list billing. If there is a change of your members, just notify us 3 business days before your new billing cycle and we will update your invoice.
*AGORA Telemedicine is NOT insurance. It is affordable access to a doctor and a powerful heath benefit but it is no insurance.