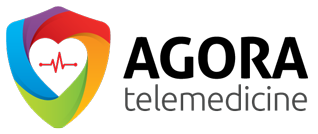 How qualified are the doctors?
At AGORA TELEMEDICINE, the doctors in our network are put through a strict training, credential verification and review process.
Our Network physicians are:
Licensed in their respective states

Covered by malpractice insurance for our network consultations

All located in the United States
Our physicians must meet rigorous background standards and undergo a multi-stage interview process. They are assessed on the basis of medical treatment proficiency, strengths in personal communication, and their ability to confidently treat patients on our telemedicine platform in the patient's chosen language.
What is the cost per consultation?
As a member there is no cost for the consultation or the call. They are included as part of your monthly membership fee of $24.95.
Will I be given a prescription?
Yes. If the doctor's recommended treatment includes a prescription, one will be sent to your pharmacy of choice. Controlled substances and non-therapeutic drugs (such as Propecia and Viagra) are not available for prescription by our network physicians.
Physicians providing consultations for AGORA Telemedicine members may offer online prescriptions* for a wide range of products that deliver direct medicinal value. These include, but are not limited to, drug classes such as antibiotics and antihistamines. Convenience prescriptions for maintenance medicines may also be obtained in cases where a member is in transition to a new insurance plan or doctor. There is no guarantee that an online prescription will be issued on any consultation and online prescriptions will only be issued if the physician is able to gather the appropriate information to accurately diagnose and treat a given condition. Physicians will refer patients to their primary care physician or appropriate level of care when indicated.
It is important to note that AGORATelemedicine.com is not a drug fulfillment warehouse. In the event a physician does prescribe medication, he/she will usually limit the supply to no more than thirty days. Patients with chronic illnesses should visit their primary care physicians or other specialists for extended care.
AGORA Telemedicine network physicians do not issue online prescriptions for substances regulated by the DEA, those used for a non-therapeutic purpose, and/or those substances, that may be harmful (potential for abuse or addiction).
For a current list of DEA controlled substances, click here.
It is important that expired, damaged, and unusable medications are disposed of properly. Please follow the instructions detailed on the FDA website regarding proper methods of disposing unused medicines.
*Online prescriptions will only be issued when indicated and approved by a physician, and as permitted by law in your state.
Is my entire family covered under my membership?
The standard monthly membership fee of $24.95 per month covers up to twelve people living in your household, regardless of relationship or citizenship.
Under what circumstances should I call AGORA Telemedicine for help?
AGORA Telemedicine is designed for non-emergency medical issues only. In the case of an emergency medical issue, our members should call 911 immediately. Additionally, AGORA Telemedicine is designed to save our members time and money for acute medical issues and is not meant to be a replacement for your primary care physician.
How many consultations are included in my membership?
Six consultations, total, per month are included in the monthly membership fee. After those consultations have been used, any additional consultation will be charged at just $19.95 per session.
Who will have access to my personal information?
All of your personal, medical and payment information is totally secure and completely confidential on platforms that exceed the federally mandated minimum privacy/security standards. Only the AGORA Telemedicine network of doctors and you will have access to your personal health information. The portal is HIPAA- compliant and no personal information will be shared with any unaffiliated third parties.
Is there any information regarding patient satisfaction?
Yes. Across the country the average satisfaction scores hover around 98%!
How often are patient's issues resolved as a result of the initial consultation?
Over 90% of the consultations require no further follow-up! There are occasions where you will want to call AGORA Telemedicine to be certain that it is prudent to go to the time and expense of making an appointment with your doctor. AGORA Telemedicine is for non-emergency use only. If you are experiencing a medical emergency dial 911 immediately.
Does my membership to AGORA Telemedicine qualify as insurance under the Affordable Care Act?
No. AGORA Telemedicine is NOT insurance and, as such, is not designed to replace healthcare insurance.
When should you use AGORA Telemedicine?
If you cannot reach your primary care physician

If you need a short-term prescription refill

If you have young children and are unable to see a doctor

If it's after your doctors normal business hours

When you're on vacation or traveling away from home

If you have a specific health-related question

If you're not sure you need to go to an urgent care center or ER for non-emergency issues (In the case of an emergency medical issue, our members should call 911 immediately)

If you cannot afford to take time off of work

As a higher-quality, lower cost alternative to walk-in clinics
Common Conditions Treated
Through consultation with licensed physicians, you can receive on-demand professional guidance for the following:
Allergies

Asthma

Bronchitis

Cold & Flu

Constipation/Diarrhea

Diarrhea

Rashes

Infections

Small Wound

Sinus conditions

Shingles

Hemorrhoids

Urinary Tract Infection

Heartburn

Nausea

Skin Inflammations

Sore Throat

Sports Injuries

Fever

Headache

Joint Aches & Pains

Pink Eye

Minor Pediatric Ailments
What is an EMR(Electronic Medical Record)?
An EMR is a digital version of a paper chart that contains a patient's medical history for a particular medical practice. AGORA Telemedicine provides a HIPAA-compliant and confidential EMR for each patient. The EMR is updated after every consultation to insure continuity across our entire network. Only the patient and the AGORA Telemedicine physician treating that patient will have access to the EMR.
In addition, AGORA Telemedicine records every doctor consultation and stores the recording in the patient portal so that you may always go back to your records to access your recordings. This way, nothing is left to memory! You will always know what is the best course of action to quickly get back to good health.
Do I have to be a US Citizen to be a AGORA Telemedicine member?
No! Everyone living in the United States, regardless of citizenship or status is eligible and approved for AGORA Telemedicine membership.
How do I pay for my AGORA Telemedicine membership?
AGORA Telemedicine makes paying for your membership simple and quick. We accept all major credit/debit cards and will ask your permission to charge your credit card every month on the same day to keep your membership active without you having to remember to log back into the site.
If you should ever decide to change your membership (cancel, change your dependents, etc.) you will be able to do so at any time. If you do choose to cancel your membership, it will expire at the end of your current billing cycle.
How do I cancel my membership?
Simply log into your account and change your settings to indicate your desire to discontinue your service. We will take care of the rest. Your membership will expire on the last day of the period for which you paid and your credit/debit card will not be charged for the next period.
If I cancel will my information be lost?
No! We will store all of your information for seven years. You may choose to come back to us at any time and simply pay the reinstatement fee to have complete access to your portal.
What if I want to reinstate my AGORA Telemedicine membership after I cancel?
We happily welcome our members back to AGORA Telemedicine. It is as easy to rejoin the AGORA Telemedicine family as it was to temporarily leave us. Your credentials will still be active. Simply log in to your account, pay the $45 reinstatement fee and you will once again join the many members that, every day, save time and money getting their family well the AGORA Telemedicine way!
What if I have a pre-existing condition?
Active AGORA Telemedicine members will always have access to our doctors. You will never be denied access to our system and physicians regardless of any pre-existing conditions.
What if I am outside of the U.S., can I still consult with a AGORA Telemedicine physician?
AGORA Telemedicine has gone to great lengths to create thorough coverage across the United States of talented doctors that can meet the growing needs of our great members. Every doctor is licensed in the United States and will only address the health needs of patients in those states in which they are licensed. They are not able to practice medicine or prescribe outside of the United States.