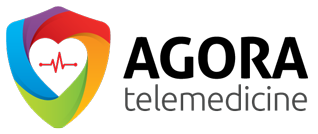 Your Telemedicine Partner
You can sell more than just insurance, learn about Telemedicine
A New Product, A
New Profit
Partner with AGORA Telemedicine and add a new product in your agency. Your customers receive a new health benefit and you receive a profit! Our sign up structure is easy, and we work with you.
We simplify the process as you add new customers. With list invoicing, we send you a simple spreadsheet for you to fill out. Once we get the member's information, we take care of the rest, including onboarding. New members? Just send an updated spreadsheet and we will get them added.
48% of physicians now say they are treating patients via telemedicine.
of patients now say they use telehealth for some visits.
of U.S. medical visits are expected to be conducted virtually this year.
of the current U.S. healthcare spending could shift to virtual.
Our products are charged through a monthly subscription, below is the product, Price, and Commission. To learn more about the product click below.