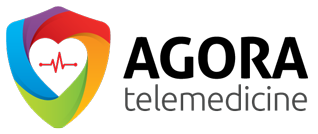 FOR MORE INFORMATION CLICK A PRODUCT BELOW
Expand for more information.
Telemedicine
Conveniently connect using your phone, tablet, or computer 24/7
Receive the care you need from anywhere, at anytime.
SAVES TIME
Online doctor visit are convenient, immediate and saves time. No long waits to get in to see a doctor and no time off of work.
SAVES MONEY
Telehealth reduces costly and unnecessary office visits, urgent care visits and emergency room visits. Online consultations are usually lower than a co-pay.
EASIER ACCESS
For people who travel, work in rural locations or live in underserved cities, Telehealth can sometimes mean receiving care or not.
MORE OPTIONS
Patients have more options with Telehealth. They can speak to a physician, even a pediatrician.
HOW TELEMEDICINE WORKS
SCHEDULE
Schedule your consultation
Login to the medical portal or call 833-246-7226 to speak with a care coordinator and speak to a physician.
VIRTUAL INTAKE
Care Coordination
Member speaks to a Care Coordinator who will triage and update the patient's Electronic Health Record(EHR) along with all symptoms.
VIRTUAL APPOINTMENT
Physician Consultation
Member consults with Physician who recommends a treatment plan. If a prescription is necessary, it's sent to the pharmacy of your choice.
Behavioral Health
Virtual Counseling, for the support you need, when you need it.
Therapy from the comfort and privacy of your own home or office.
When dealing with life's struggles, it helps to have someone to talk to. Whether it's stress, anxiety, depression or sudden loss, we can help. Speak with a licensed therapist anytime from anywhere.
It's Convenient
It's Effective
It Gives You Choices
It's Private
SPEAK WITH ONE OF OUR LICENSED THERAPISTS WHO CAN PROVIDE CARE FOR MANY OF THE MOST COMMON MENTAL HEALTH CONCERNS:
Abuse
Addiction
Anger Management
Anxiety
Caregiver Stress
Codependency
Conduct Disorder
Depression
Divorce
Eating Disorder
Grief/Loss
Insomnia
Mood Swings
Men's Issues
Obsessive Compulsive Disorder
Panic Attacks
Parenting
PTSD
Relationships
Sexual Abuse
Sexuality
Social Anxiety
Stress Management
Substance Abuse
Trauma
Women's Issues
Message a Specialist
Get Expert Advice From Many Different Specialties
Expert Advice when you NEED it most…
Stop searching the web for bad advice. Email physicians, psychologists, dentists, dietitians, fitness trainers (and more) and get personal answers to your questions in a few hours.
The Doctor is always in!
Regardless of your medical question, AGORA Telemedicine is the right spot. With a proven return on investment, AGORA Telemedicine empowers people to take control of their health and make more efficient use of healthcare dollars.
Our clients have the ability to ask any medical question to our expert team of board-certified physicians, psychologists, pharmacists, dentists, dietitians and fitness trainers. Physician responses are normally received within 2-4 hours and guaranteed within 24 hours. And best of all, the answers from our medical team are always client specific and personal.
Second Opinions
Your doctor prescribes a medication or a treatment. Share your details with a specialist and get a second opinion. AGORA Telemedicine providing you more power to control your healthcare!
Care Navigation
Simplifying and personalizing your health care experience
NAVIGATING HEALTHCARE TAKES A HUMAN TOUCH, DATA-DRIVEN HEALTH INSIGHTS AND TECHNOLOGY THAT ENGAGES.
AWARENESS: Explanation of Benefits
General plan questions, out-of-pocket costs, understanding Rx benefits and clarification of covered services.
ENGAGEMENT: Personalized Support
Help finding in-network providers, getting second opinions and access to transparency tools for treatment costs and quality ratings.
IMPROVEMENT: Concierge Level Solutions
Peace-of-mind and lower plan costs with Medical Bill Reviews, Appeals, Fee Negotiation and our unique Rx cost saving programs.
*AGORA Telemedicine is NOT insurance. It is affordable access to a doctor and a powerful heath benefit but it is no insurance.



Click for more information.