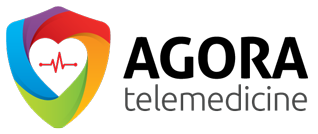 Designed For Transportation
Whether you're in the office or on the go, AGORA Telemedicine is a click away
Doctor Access, Anytime,
Anywhere
Members and their families have access to certified physicians anywhere from their phone, tablet, or laptop. With our 24/7/365 service, you can talk to a doctor or counselor from your home, office, or on the road. Even when you're not home, any member of your household has unlimited access to a quality doctor and treatment.
AGORA Telemedicine is prepared to follow you where you go through all 50 states. Easily talk to a doctor, get a treatment plan, and even prescribed medicine no matter where in the country you are. It doesn't matter if you are in a huge city, or the middle of nowhere, you have access to the help you need, when you need it.
AGORA Telemedicine wants to work with your company and make our service as simple as possible. We provide specialized group pricing, automatic monthly invoicing, and list enrollment. Give your employees and their families a benefit they'll love for less than $25 a month.
Average Cost of Employer Paid Healthcare
Of Employees Say Health Benefits Encourage Them to Stay
Of Truck Drivers are Obese or Have Health Related Issues
Small Groups
Secure Electronic Health Record

Access in English and Spanish

Access for the Whole Family
Large Groups
Secure Electronic Health Record

Access in English and Spanish

Access for the Whole Family
Premium Groups
Secure Electronic Health Record

Access in English and Spanish

Access for the Whole Family