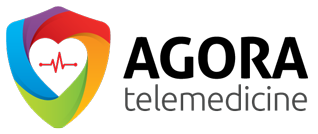 CORONA VIRUS:
WHAT WE NEED TO KNOW TO STAY PREPARED
What is coronavirus disease 2019?
Coronavirus disease 2019 (COVID-19) is a respiratory illness that can spread from person to person. The virus that causes COVID-19 is a novel coronavirus that was first identified during an investigation into an outbreak in Wuhan, China.
Can I get COVID-19?
Yes. COVID-19 is spreading from person to person in parts of the world. Risk of infection from the virus that causes COVID-19 is higher for people who are close contacts of someone known to have COVID-19, for example healthcare workers, or household members. Other people at higher risk for infection are those who live in or have recently been in an area with ongoing spread of COVID-19.
How does COVID-19 spread?
The virus that causes COVID-19 probably emerged from an animal source, but is now spreading from person to person. The virus is thought to spread mainly between people who are in close contact with one another (within about 6 feet) through respiratory droplets produced when an infected person coughs or sneezes. It also may be possible that a person can get COVID-19 by touching a surface or object that has the virus on it and then touching their own mouth, nose, or possibly their eyes, but this is not thought to be the main way the virus spreads.
Is there a vaccine?
There is currently no vaccine to protect against COVID-19. The best way to prevent infection is to take everyday preventive actions, like avoiding close contact with people who are sick and washing your hands often.
People can help protect themselves from respiratory illness with everyday preventive actions.
Avoid close contact with people who are sick.
Avoid touching your eyes, nose, and mouth with unwashed hands.
Wash your hands often with soap and water for at least 20 seconds. Use an alcohol-based hand sanitizer that contains at least 60% alcohol if soap and water are not available.
If you are sick, to keep from spreading respiratory illness to others, you should
Stay home when you are sick.
Cover your cough or sneeze with a tissue, then throw the tissue in the trash.
Clean and disinfect frequently touched objects and surfaces.
TAKE ACTION TO REDUCE YOUR RISK OF GETTING SICK
Stock up on supplies.
Take everyday precautions to keep space between yourself and others.
When you go out in public, keep away from others who are sick, limit close contact and wash your hands often.
Avoid crowds as much as possible.
Avoid cruise travel and non-essential air travel.
During a COVID-19 outbreak in your community, stay home as much as possible to further reduce your risk of being exposed.
HAVE A PLAN IF YOU GET SICK
Consult with your health care provider for more information about monitoring your health for symptoms suggestive of COVID-19.
Stay in touch with others by phone or email. You may need to ask for help from friends, family, neighbors, community health workers, etc. if you become sick.
Determine who can care for you if your caregiver gets sick.
HAVE SUPPLIES ON HAND
Contact your healthcare provider to ask about obtaining extra necessary medications to have on hand in case there is an outbreak of COVID-19 in your community and you need to stay home for a prolonged period of time.
If you cannot get extra medications, consider using mail-order for medications.
Be sure you have over-the-counter medicines and medical supplies (tissues, etc.) to treat fever and other symptoms. Most people will be able to recover from COVID-19 at home.
Have enough household items and groceries on hand so that you will be prepared to stay at home for a period of time.
WHAT TO DO IF YOU GET SICK
Stay home and call your doctor.
Call your healthcare provider and let them know about your symptoms. Tell them that you have or may have COVID-19. This will help them take care of you and keep other people from getting infected or exposed.
If you are not sick enough to be hospitalized, you can recover at home. Follow CDC instructions for how to take care of yourself at home.
Know when to get emergency help.
Get medical attention immediately if you have any of the emergency warning signs listed above.